Today's guest post is from my friend Angela, at Tread Lightly, Retire Early. Angela's story is inspiring and I'm sure you'll enjoy reading her story. Take it away, Angela!
——————————————————————
The Origin Story
My financial story starts pretty typically – as a college graduate with $24,000 of debt. After graduation, I packed up my old car and drove across the country to South Carolina, where my then-boyfriend (now husband) was stationed in the Marines.
I had a job waiting for me, as a naturalist intern. The job was fantastic. I got to lead kayak tours, teach people about local wildlife, and generally spend my days on a vacation destination island. The downside was that as an internship, it didn't even pay $5/hour.
Unfortunately, there was no way I'd have been able to pay for my half of the rent, groceries, utilities, and auto, AND start paying the $308.44/month student loan minimum on that income. I simply wasn't making enough to live on.
Life Savings: $212.00
Honestly, I'm not sure why deferring my loans didn't even cross my mind, because I was certainly in a situation that would have warranted it. Instead, I looked at my bank account with just $212 and realized I couldn't sit back and do nothing or I'd be completely broke in no time at all.
I'd never had such little money to my name since moving away for college, and it scared the heck out of me. The idea of having no money to buy groceries or gas up my car was something I never wanted to face. And since I didn't have a credit card, if my bank account hit zero, it would mean zero.
So, I started applying for second jobs. I "lucked out", and got an interview right away for a PetSmart, thirty miles away.
At that point, I was so relieved to be hired anywhere that I didn't consider negotiating a higher salary than the $8.50/hour offered, because it was above minimum wage, and already a considerable hourly increase over the internship that required my degree.
A week later, I was settled into my new routine of working my internship Monday – Friday, then off to PetSmart to work Friday evening and through the weekend. I joked that I worked 8 days a week, but it paid the bills.
You've Got to Start Somewhere
PetSmart wasn't a bad job, but it was a bit painful getting asked where I went to high school. It was hard enough to swallow the entry-level retail job with a college degree, but it was even harder to take that I didn't look old enough to be hired elsewhere.
I felt stuck. Jobs were scarce in our area. I accepted the fact that hey, at least I had a job, even if it wasn't remotely what I wanted to be doing.
During this time, I got engaged and then married. Since we were young and broke, we had a simple wedding and a simple honeymoon. Both were absolutely wonderful, just not expensive. When you're barely scraping by, the thought of tens of thousands of dollars on a wedding isn't even on your radar.
Six months after we were married, my husband's time in the Marines was finally over, and we headed back home to the Pacific Northwest. Once again, I packed up my car, drove cross country, and started a new summer job, this time as a park ranger.
This job paid better. We were fortunate enough to have a family-owned home to move into, at least for a short time while we started saving for our own home. Thanks to the VA loan option, we didn't need to worry about saving 10% or 20% of the home purchase, and we bought our home a year later.
Our new mortgage was significant in comparison to our incomes, so we got roommates to help offset the cost. We settled in, and then I buckled down to pay off the student loans that were still hanging over my head.
Finally, a Career!
During the year we saved for our home, I continued to slowly pay down my student loans, and I finally got hired for my career job. With the new job, and the new house, our expenses were somewhat higher, but so was my income.
Soon after I started that "real" job, I calculated the daily interest on my loans and just about fell over. While the $375 monthly payment felt like a lot (I'd been paying a bit over the minimum $308), the bulk of each payment was still going to interest, thanks to that awful 8.5% rate.
Punch Debt in the FACE
Once I saw that stomach-dropping number of daily interest accrual, I knew I needed to do something to pay off my loans faster – a lot faster. After poking around the internet for a little while, I found retire early Ninja at punchdebtintheface.com.
I was hooked. I devoured his blog posts and found the inspiration to throw everything I could at paying off my loans as fast as possible.
A year after starting my career job, and less than 3.5 years after graduating from college, my student loans were finally gone. I didn't have a high income, and my husband was in school on the GI Bill, but I was so focused on paying them off that I threw every extra dollar on those loans.
I realized that every dollar I paid would decrease the interest that was constantly accruing. The day that balance read zero was one of the best of my life.
Then Came a Baby!
My list of to-dos wasn't focused on growing our long-term net worth, but instead on the things I wanted to accomplish before having a baby (pay off loans, have my husband finish college and find a job, finish grad school myself, spruce up the homestead…)
Again, I had a clear focus and an end goal to achieve, and once my list was checked off, we had that baby. And that's where things started to go sideways…
I'm someone who's always been a stellar student, avid learner, and major go-getter who had the confidence and skills to always get things done, once I committed to them. Becoming a mom, on the other hand, was the most overwhelming, challenging thing I've ever done.
Suddenly, I had no real control over my life and I spent my days treading water. I started back at work (very part-time) just three weeks after our son was born because I just had to get out of the house.
I went full-time four months later, and life got even crazier. I didn't have enough time in my day – not for work, not for household chores, not for making dinner, and certainly no time for myself.
I would work in the mornings, attempt to do some cleaning in the afternoon, play with our son, and then work during nap time, during the time he was with family, and then I'd open my laptop again after he went to sleep for the night. I was exhausted, our house was a mess, and I had no time with my husband (who was also working crazy hours.)
At that point, something had to give, and it did. I met with my boss, and I cut my work hours down to 80% time, and at the same time, enrolled our son into part-time daycare.
All of a sudden, I was making 20% less, and we were paying close to $700/month in childcare. But life was 100 times better almost overnight. I had my mornings and afternoons with our son. I had focused time in the office during the day. And, I had time to get to household chores and random appointments during the week.
Our weekends were our own again, and life settled into a much happier routine. We made less money – with higher fixed bills – but since we lived below our means, we knew we could make it work.
Retire Early With Lifestyle Inflation?
Unfortunately, the lifestyle inflation that showed up during that first year of parenthood didn't evaporate with the smaller salary and the new childcare expense. To just survive week to week, we started to pay a lot just for convenience.
Grab coffee and oatmeal at the local coffee shop before work. Pick up lunch every day. Order dinner delivery or take-out multiple times a week. Eat out on the weekends. And when we did make dinner, we bought partially-prepped meals to save time.
We tricked ourselves into thinking that we were still frugal because we didn't have the big car payment, the financed entertainment system, or the credit card debt. But we weren't putting much into savings any longer, and an expensive month would put us into the red.
I began reading personal finance blogs again and started to get seriously interested in the concept of financial independence. Eventually, I decided I wanted to take an active role in the community, and I started my blog.
I'd stopped buying new clothes, cut down on lunches out, and stopped buying coffee. Still, we weren't seeing meaningful changes in our month-to-month savings. I calculated our 2016 savings rate, and it ended up at 22%, which is great compared to the general public, but not so great considering the student loan payments I'd made on a much lower salary.
Using the Emergency Fund
Then we had three crazy expensive months back to back – $8,000+ unexpected expenses – and we had to dip into our emergency fund for the first time. It felt awful.
We were making decent incomes, but suddenly it wasn't enough to cover living expenses. Sure we would have clawed back without getting ourselves into a debt hole, but it felt bad.
Worse, because I'd just decided to start writing a financial independence blog – and here I was having to admit to spending beyond our means for three months in a row. Even the conservative FI date I'd thrown out (15 years in the future) seemed impossible.
No-Spend November
I spent a few weeks feeling pretty powerless to make huge changes to our finances. We weren't in tech fields with six-figure salaries. And I wasn't even working full time. I started to wonder if maybe a 22-25% savings rate was the best we could do at this stage in our lives.
Enter in the "no spend" month! I'd read from time to time about people doing no-spend months, and while it was intriguing, I had given myself all kinds of excuses in the past as to why it wasn't the time to try it.
I set myself a target of $1,500 for the month (excluding mortgage and childcare), started to write down every penny we spent, and marked "no spend" days as they happened. I culled the pantry and freezer and cooked our meals from scratch.
Then we went to Hawai'i and had a trip of a lifetime, all the while tracking our spending. The good news is, that there is a ton of fabulous free stuff to do there, and we spent almost nothing outside of food and gas.
We came home, celebrated Thanksgiving, got a start on Christmas preparations, and ended "No-spend" November with a 51% savings rate.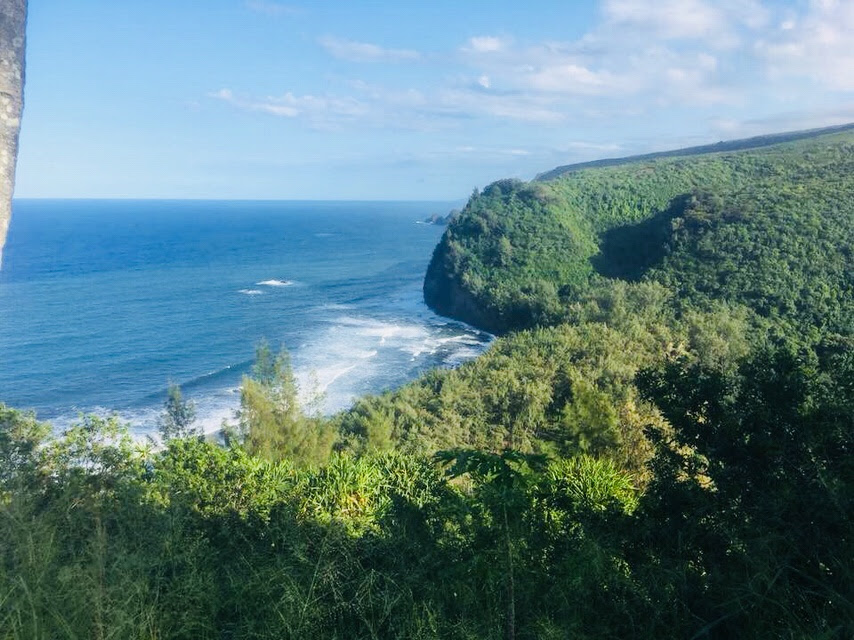 From that point, I was hooked. A fifty percent savings rate had seemed so out of reach and only attainable to those households with two six-figure salaries and no children, but suddenly, we were doing it.
I've even set an audacious goal to hit a 50% savings rate in 2018 – over double what we've done in the past. We are now telling our dollars where to go, instead of adding them up at the end of the month and figuring out where they went.
So what's next? I'm not sure. Neither of us is ready to claim we want to retire early, but financial independence is never the wrong choice.
Whatever we do in the next five, ten, twenty years, I want it to be on our terms. A high savings rate will allow us to make those decisions based on our happiness, not what bill is due next.
Join the Legion of Cubicle Doom!
Sign up to have new posts and special updates sent directly to your inbox.