No matter how long ago you started your career, it's never too early — or late — to start thinking about retirement.
Along with the traditional savings method your bank or workplace will provide, you should also consider more lucrative ways to improve your finances, so you're fiscally ready to retire. Can real estate investing help you retire sooner? Let's find out! 
The allure is twofold. On the one hand, investing in property gives you something you exert complete control over.
You get to decide what the rent will be, who the tenants are, and when it's time to put the home or commercial space up for sale. Plus, because you have a physical investment when you buy property, you don't stand to lose everything in a declining stock market.
You might be wondering if the right property investments help you retire sooner. That all depends on how you do it. Here are four tips to make your real-estate venture successful — perhaps enough to quit your job earlier than anticipated.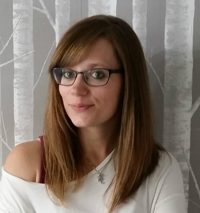 Today's guest post comes from Jennifer Landis, a blogger at mindfulnessmama.com. Jennifer grew up in northern New Jersey and now resides with her family near Philly. She loves writing and pursues freelancing for a living. She genuinely believes schools should teach our kids how to write and follow a budget. Amen to THAT!!
1. Real Estate Investing Help You Retire Early? First, Make a Plan!
You can't just dive into a real estate investment plan. Instead, figure out your goals for both the short and long term. You'll have to know how much you can invest, both realistically and mentally. In other words, how much can you spend, and how much will you feel OK with putting into your property?
Then, visualize how you'll operate things. You might have to factor in the cost of hiring a manager if you don't plan on running the business yourself. 
To make this task easier, know what you can manage financially, from monthly mortgage installments to down payments. Plenty of online calculators exist to help you figure out your bottom line without much effort. (Cubert says: Check out my post on cash on cash to learn more about how to evaluate a rental investment!)
2. Real Estate Investing 101: Know Your Stuff!
Once you have a basic plan, start researching the housing or commercial real estate market. You need to pinpoint places where the market's hot — you don't want to buy a rental property where no one will want to move in.
To that end, it's important to remember that a cheap price tag doesn't always mean you're making a substantial, appreciating investment. If a budget-friendly house requires a lot of repairs, for example, it might not provide as big of a return as you're hoping. 
To help you in your search for the perfect property and location, think about what your renters will want. For instance, keep the neighborhood and school system in mind, especially if you're buying a home you could rent to a family. They will require a place that has access to a good education. 
Don't forget to look at the average rent in the area, as well as the property tax you'll have to pay. This will help you predict the amount you'll make on your investment each month. 
3. Finance it Right
Now that you've found the right property and know what you want to spend, it's time to get the bank involved. Read up on mortgages to figure out which lender is right for you. One of the best tips is don't settle for the first person who offers you a loan.
Instead, compare rates and see which will help you save the most money over time. This whole thing is about retiring early, so you want to be as fiscally aware as possible. 
Once you select a lender, you'll jump back to step one and recalculate your financials a final time. Make sure you have enough cash to cover you until you have a tenant to come in, pay the mortgage, and put a bit of money in your pocket, too.
You might find that a single investment property doesn't give you the funds you need to retire early. However, you can parlay your profits into more rental units, which will equal more income. 
4. Landlords: Be Prepared for Anything
Finally, as a landlord, you have to be ready for your tenants' requests, no matter how outlandish or unexpected they may be. These unplanned issues will cost you both time and money to fix.
However, in the long run, most repairs will be negligible among your profits, especially if you broaden your portfolio and have enough property to rake in an income. Once you make enough, you only have to work as a landlord and property manager. 
Early retirement via property investment is more than possible, mainly because people always need to buy or rent places to live. Ultimately, though, it's up to you to make sure you make smart investments and continue to build up a varied, valuable portfolio. With that, you can say goodbye to your 9-to-5 and hello to a much more relaxed way of life. 
Cubert's notes: Thank you so much for this spot-on write-up, Jennifer! Real estate investing has been the main "power up" in our journey to FIRE. It's a lot of work to find good deals in a strong seller's market, and then you need to apply some good old-fashioned elbow grease to get the place ready to rent. Once you've landed tenants and started pulling in rent checks, it's a very passive investment going forward. 
There are also some hidden benefits to being a landlord that could help you advance in your day job. For instance, you'll bring some new business know-how and customer service experience to the table at your cubicle job. You'll learn how to prioritize and manage your time more effectively. In short, running a business outside of work can help you better "run your business" inside your day job – assuming you're deft enough to apply what you've learned!
We purchased our first condo a few years back with the intent of making it a short-term rental. There simply weren't any single-family homes on the market within a good price range to meet our cash-on-cash target of 15%. Our Airbnb has performed well since firing it up in early 2018. Cash on cash hovers around 20%, and so far, the other association owners haven't banned short-term renting. (There's always a catch!)
Bottom line: Can investing in real estate help you retire early? Absolutely. You simply have to be prepared to pounce when the right opportunity arises. Keep an eye on mortgage rates, have enough cash ready for a downpayment, and get familiar with cash-on-cash methods. When a housing bubble bursts, that's the prime time to invest! 
Join the Legion of Cubicle Doom!
Sign up to have new posts and special updates sent directly to your inbox.